Indoor Air Quality Services

in Alpharetta, GA

Few things are as important as the air you breathe.
The air you breathe in your home may be more harmful than the air outside. U.S. Environmental Protection Agency studies have shown that your indoor air can be up to 5 times more polluted than the air outside —even in smoggy, urban areas.
Aprilaire Whole-House Indoor Air Quality products work with your HVAC system to treat the air throughout your home and can help improve your family's health, comfort, and finances by controlling temperature, humidity, air purity, and air freshness.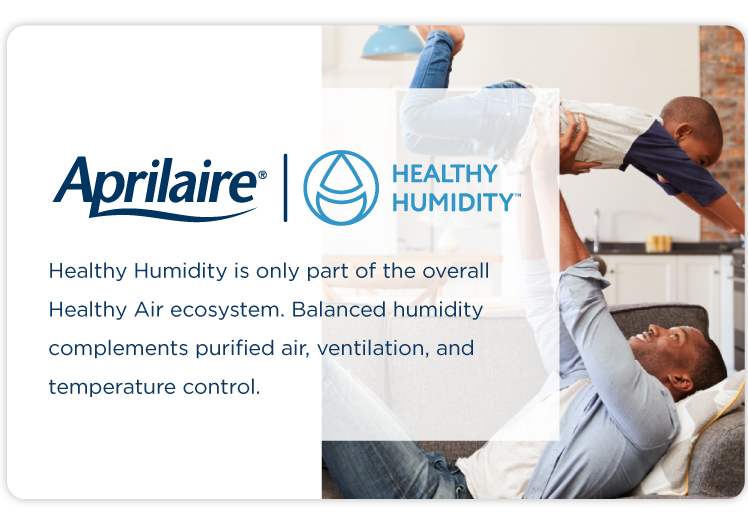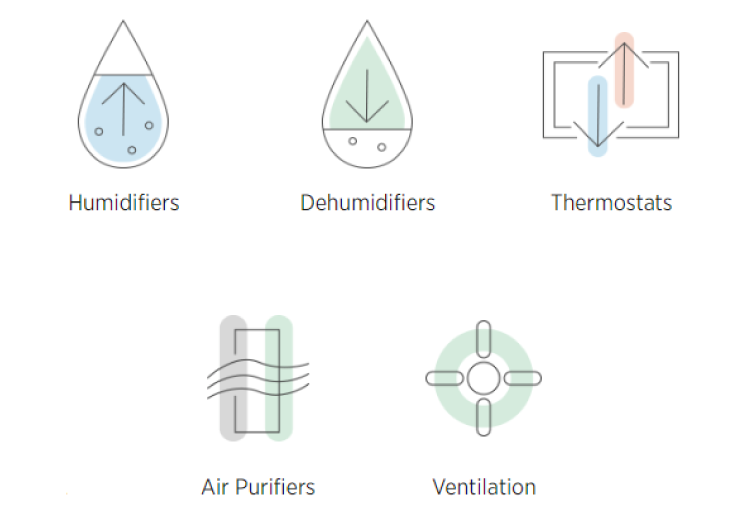 Healthy Air, Healthy Home
As providers of Aprilaire indoor air quality solutions, we can recommend the right whole-home solutions for your home and family.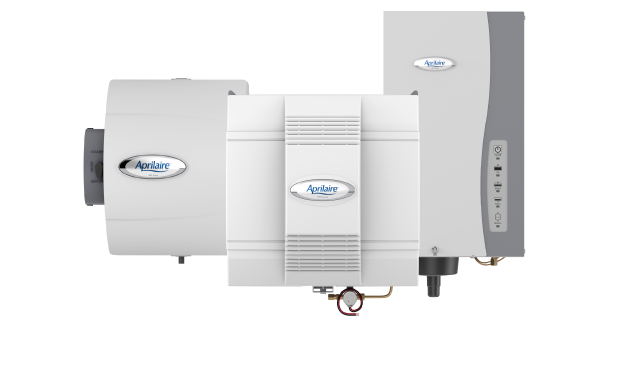 Humidifiers
Dry air creates unhealthy and uncomfortable situations like airborne virus transmission, dry skin, sore throat, and static shock. With 24/7 automatic control, a whole-home humidifier helps balance your home's humidity to reduce the proliferation of airborne viruses and other dry air issues. Let us find the right model for your home today.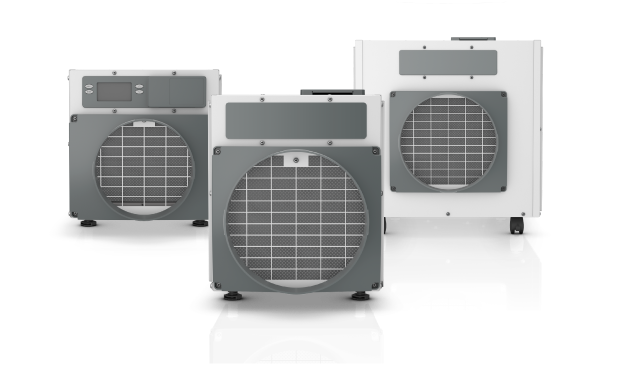 Dehumidifiers
Excessive moisture can lead to mold and mildew growth, pest infestations, and increase airborne virus transmission. With an Aprilaire dehumidifier, reduce the viability of mold, mildew and pests. Additionally, reduce the viability of airborne viruses in the air to less than 1 percent*. Designed and built in the USA, Aprilaire dehumidifiers provide high-capacity moisture removal for the humidest conditions. Let us find the right model for your home today.
*Casanova LM et al, Effects of air Temperature and Relative Humidity on Coronavirus Survival on Surfaces, APPLIED AND ENVIRONMENTAL MICROBIOLOGY, May 2010, p. 2712-2717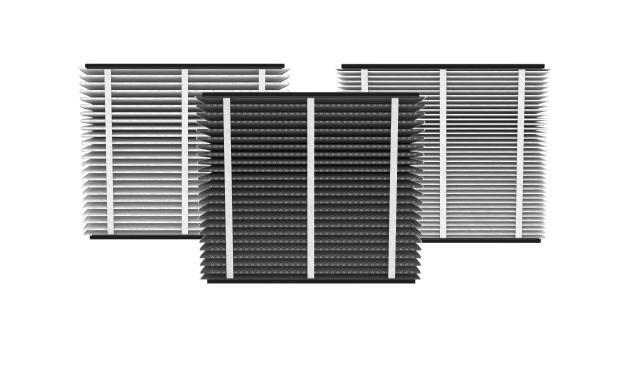 Air Purifiers
Just like dirty water, dirty air poses a significant health risk to you and your family. Filter out harmful airborne contaminants including viruses, bacteria, allergens, and odors. Increase the lifespan of your HVAC system while helping reduce the number of harmful contaminants that flow through your home's air. Let us find the right model for your home today.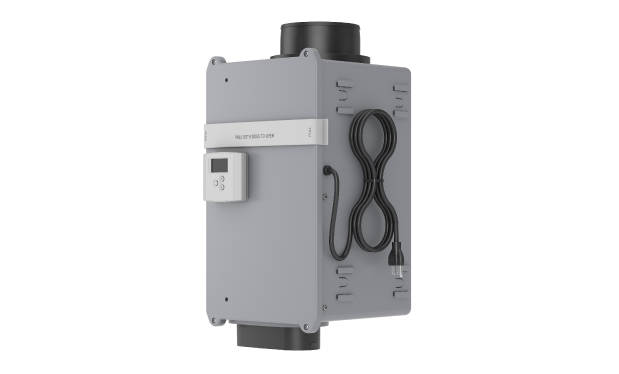 Ventilation
Your home's indoor air can be up to 5 times more polluted than the outdoor air. Bring in fresh, clean air from the outside and dilute trapped airborne contaminants like allergens, odors, volatile organic compounds, and viruses. Meet code, save energy, reduce humidity and increase healthy air with an Aprilaire fresh air ventilator. Let us find the right model for your home today.

Most people spend the majority of their time within buildings, whether it is their home, their office, or stores they visit in between. Over the years, the EPA has continually monitored the importance of Indoor Air Quality because of the negative effects it can have on people who spend too much time in buildings that are not properly ventilated or maintained.
Here at A&K Service Heating and Cooling, we understand the importance of maintaining pure, clean air for our clients throughout the Metro Atlanta region and do all we can to help them. We use modern technology to combat harmful elements in the air and maintain proper humidity and air control. Read more about them below.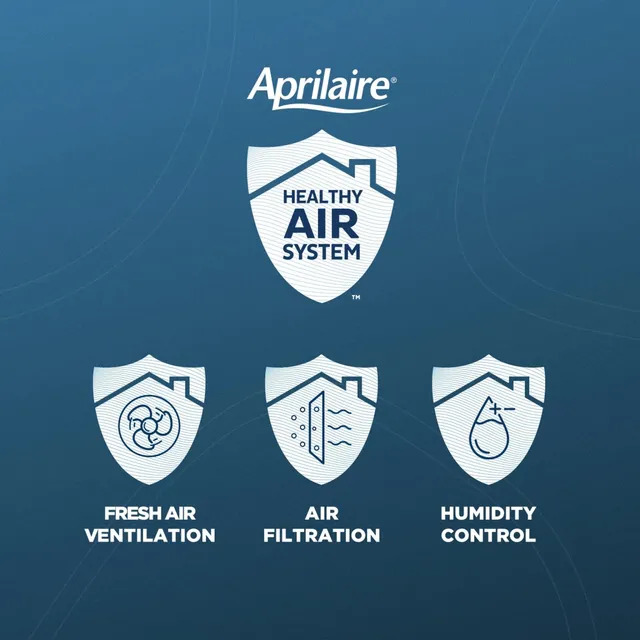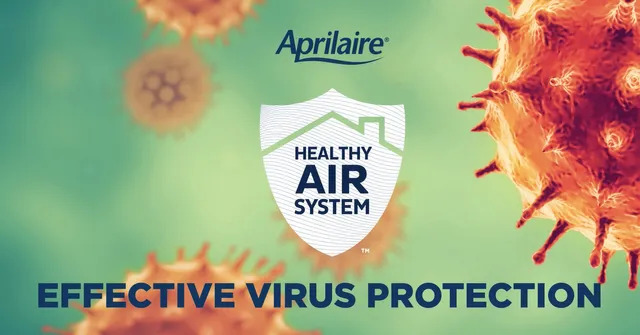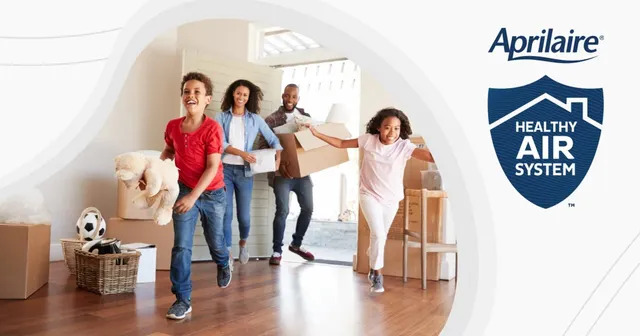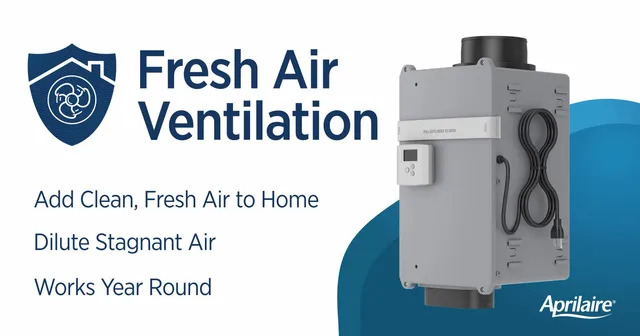 Call Us Today! Ask Us about Financing!
Common types

of air quality solutions
Indoor air pollution can come from a variety of sources, from combustion engines in the area to older building and furniture materials like asbestos. Luckily, there are ways to combat these harmful items, including:
Air Filters
Air filters are a part of most common HVAC systems. We can install HEPA filters that catch many problematic particles and can also clean and maintain your existing ones.
Humidifiers/Dehumidifiers
Too much moisture in the air or too little moisture in the air can be awful for our health. Our team can check the condition of your air and install reliable systems to maintain proper humidity levels in your home.
Air Purification Systems
Available as single room or whole home solutions, air purifiers can trap up to 99% of pollen, mold and other dangerous particles that float around in the air. This can limit allergens, infections and other common problems.